News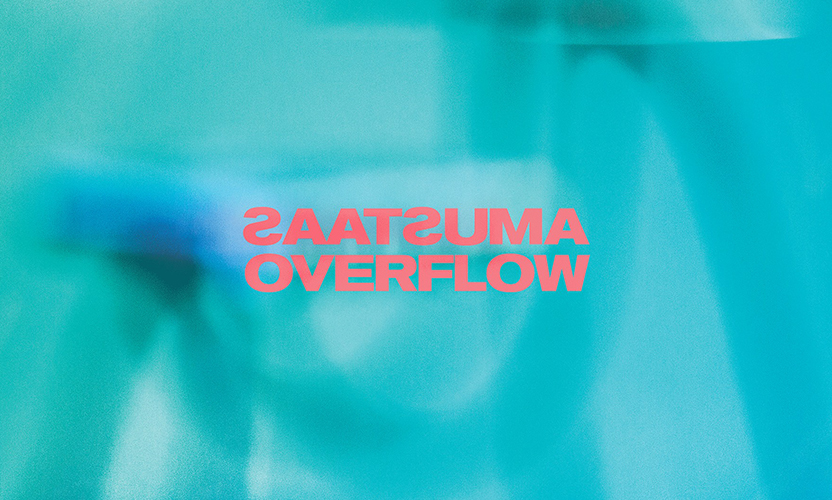 SAATSUMA 'Overflow' Album Review
Melbourne duo SAATSUMA haven't been floating around the music scene for too long but in their short time in the game, they've managed to make a strong mark on the scene with their emotive electronic goodness. We're over the moon to finally get a taste of their 10-track powerhouse album Overflow and oh boy it's a beauty.
Our introduction to Overflow begins with euphoric electronic synths and sounds from Cèsar Rodrigues, setting the precedent for the rest of the album and starting the beginning of a cosmic journey that SAATSUMA have perfectly crafted.
Building on from the intro 'Feel It All' uses similar textures and we finally hear the delicate vocals of Memphis Kelly. Production here is top notch, with Memphis' brother Declan Kelly flawlessly mixing the entirety of the album with great results.
Overflow carries an ongoing motif of water throughout their body of work, as a connection to the natural environment and an element of personal cleansing. In and amongst their previously released gems 'Isolate', 'Stay' and 'Crescent', their sound is assuring and delicate but powerful in every sense.
There are a few standouts here, album title track 'Overflow' takes us to a dark state of mind before the lyrics then remind us of the light at the end of the tunnel; "You try to hide beneath, although nothing can compare, to the relief of, filling lungs back up with air.." The final track 'Without U Again' transforms a lengthy atmospheric build into a smashing dance tune that still maintains all of SAATSUMA's signature elements of neon synth and lyrically driven soundscapes. Throughout the entirety of the album SAATSUMA always manage to evoke particular feels, notably inner turmoil through vulnerability, unattainable love and self-criticism. SAATSUMA have a knack of delivering hard hitting lyricism and delicate beats, wrapped inside a neat package that is deep, relatable at times, and uncomfortable but always sincere.
Stream Overflow below and catch SAATSUMA at THE PLOT this November.