News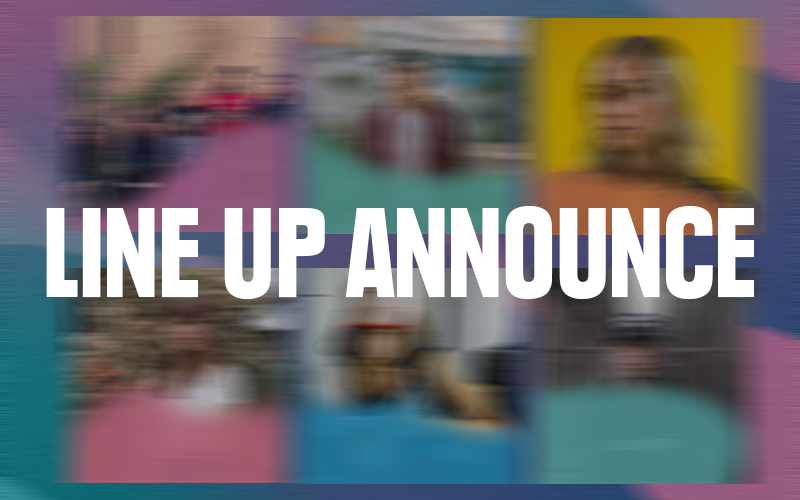 The PLOT Drops Second Line Up Announcement
When we said we had more artists up our sleeve to announce, we weren't kidding!
We've added even more talent to our already stacked line up of emerging talent. Say hello to your new faves joining us in Parramatta Park on November 18;
CLOWNS
DOBBY
HATCHIE
SLOAN PETERSON
STELLA DONNELLY
YOUNGSTA CPT
Joining our list of stars at THE PLOT are the 4-piece hard-core head bangers CLOWNS hailing from Melbourne's bayside suburbs, bringing you their explosive and frenetic live performance to THE PLOT stage.

Rhyan Clapham is DOBBY, a 23-year-old Aboriginal and Filipino hip-hop artist that incorporates rap, drums and freestyling into his music simultaneously which makes for an impressive live set.

Brisbane's shoegaze dream-pop sensation HATCHIE has been sweeping the airwaves and charts with her cheerful tune 'Try' and it's only a small taste of riveting releases that are sure to follow.

50's love child of guitar pop and modern garage rock, SLOAN PETERSON's music is direct, raw and makes an old retro sound feel rather new. She'll have you hooked from the minute you hear her.

She's bold and brutally honest. Witty and transformative in her lyricism, turning her experience into poetic goodness with her latest EP release Thrush Metal. Perth's STELLA DONNELLY dominated this year's BIGSOUND festival up in Brissy, taking out the Levi's Music Prize and gave us an early taste of her impressive talent.

South African emcee YOUNGSTA CPT hails from Cape Town South Africa, bringing his witty word play and storytelling, bringing his view of his home town to surface, with seriously impressive results.
If you're already frothing at these new additions, be prepared to froth'eth some more! We're pulling out all the stops this year with more surprises still to come (OMG!) including our local 2150 community stage program, so stay tuned to our socials!
TIX
Tickets are on sale NOW so get at em' HERE and tell your mates!
Speaking of mates – purchase 4 tix in ONE transaction and you'll collectively receive $80 PLOT DOLLAR$ (incredible, we know!) to spend on food + drink till your heart/belly is content!
This could be you! #PLOTSQUAD
New artists means more tracks to get you pumped for THE PLOT. Get following and get familiar with our Spotify playlist so you're ready to be there front row, cheering on your faves!
Catchya at #THEPLOTAU!