News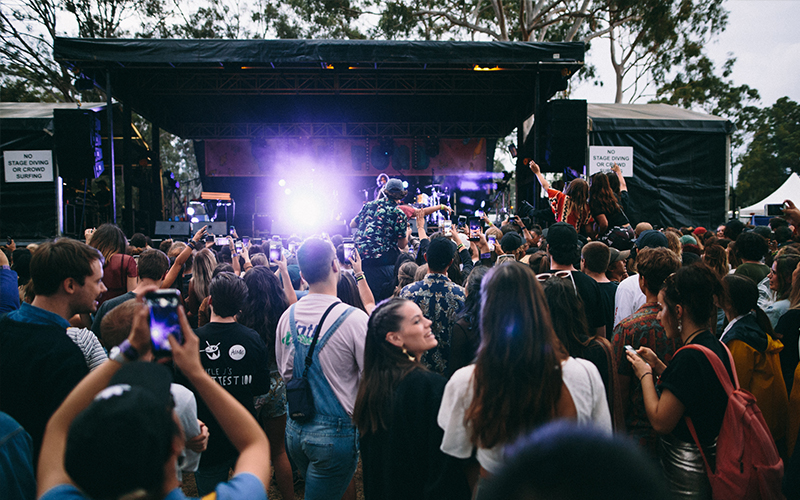 Can you believe THE PLOT is over for yet another year?! We're still on a HUGE high from an unforgettable, mostly sun soaked day of dancing around the beautiful Parramatta Park (Shout outs to the weather Gods for holding off the rain) to the sounds of artists that are going to be HUGE in 2018! Let us take you back to an incredible day, filled with fun, farshun, dance moves and discovering the range of exciting local music Australia has to offer!
Photo credit: Mikki Gomez
Community spirit was in full force with a variety of art installations, markets and banging sets from our local legends on the 2150 Stage! If you were unlucky getting front of stage to catch an act, wandering over to our Rovis VR booth and strapping on a headset would have transported you on stage with a band, in full 360º perspective looking out into the crowd!
Photo credit: Mikki Gomez
Ending a perfect day with the likes of Dean Lewis (and his Mum, Bless!) gracing the Duckpond Stage, then back to back banging sets from your favourite dance instructors Confidence Man choreographing the festival crowd all at once, loose units Skegss and party boys Northeast Party House closing out the night! It was a day to remember, so from all of us at THE PLOT HQ we would like to say a huge THANK YOU for all your support!
Photo credit: James Simpson
Check out our amazing highlights video put together by our mates yeahsure, featuring all the best moments (and probably YOU!)
#Takeusback
Our Facebook gallery is now LIVE! Go check it out, you might spot yourself ;)
We LOVE new music just as much as you do, so just because the festival is over, doesn't mean we stop sharing new music! Follow our social channels for the latest and greatest finds!