News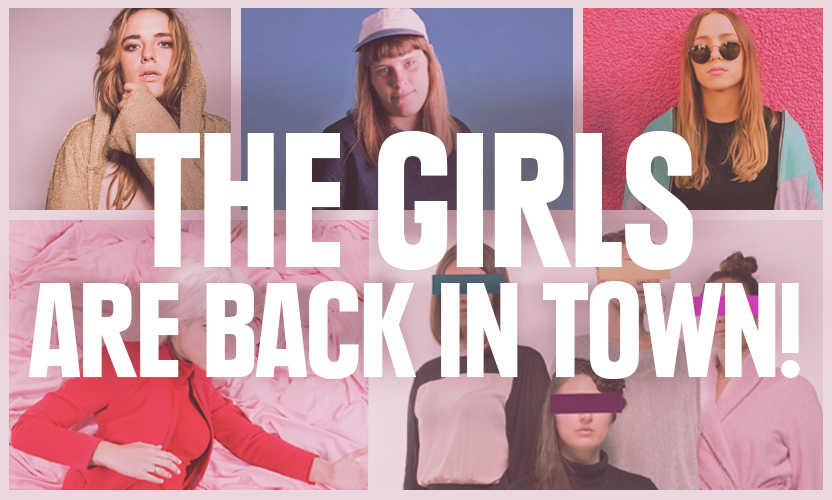 The Girls Are Back in Town!
There are so many crazy talented female singers, producers and musicians on our line up this year! They're all doing incredible things and creating rad music, and soz (not soz) for being forward, but we can kinda spot superstars from a mile away, it's what we do ¯\(ツ)/¯
SO, we only felt it was right to tell you a bit more about each of these talented ladies and get YOU pumped for when they hit Parra Park! Trust us when we say these girls are destined for great things in the near future!
Enough about us, let's hear it for the girls!

Airling
Having already collaborated with big names in music from Big Scary's Tom Iansek, Emma Louise, LANKS and Japanese Wallpaper, Brissy's Hannah Shepherd has achieved so much since the beginning of her ethereal pop project Airling in 2014. She's already graced major festival stages and we can't wait to bliss out to her dreamy beats!

Alice Ivy
Mash The Avalanches and J Dilla together and you get the exciting Alice Ivy! Melbourne's queen of the beats features a distinct sample-heavy and throwback vibe on her many tracks. Fun fact: She toured around Europe (twice!) in a high school 25 piece all girl soul band. She's really into collage art and gets her brother Dominik Schmarsel to make all her music artwork for her!

Bec Sandridge
Talk about epic, Bec Sandridge has some serious on stage guitar swagger that reminds us of a bygone era, you gotta see her shred! She's no stranger to opening up the conversation about misogyny in music either. Take it from us, she's an all-round ledge and we can't wait to hear what she produces next!

Haiku Hands
Haiku Hands is the energetic collective headed by Claire Nakazawa and Beatrice Lewis. Think rave-inspired, dance floor bangers with a keen sense of songwriting and girl power! The group only formed recently and they've already won over the music industry off the back of BIGSOUND with their showstopping set, on-point choreography and high quality girl gang anthems!

Nyxen
Nyxen will make you feel like everyday's the weekend with her bright, Summery style of house music. She's been a boss on the guitar since she was 10 and lately she's crafted a highly impressive live show as opposed to just spinning DJ decks. The vibes are always high when Nyxen is in control!

Stay tuned for the next installment of The Girls Are Back In Town, and be sure to catch all these certified legends at THE PLOT on November 18!
#YTG
"The music industry often says it's impossible to book a festival line up with gender parity. Well, The Plot just did. And it's AWESOME." Ange McCormack, triple j Hack.