News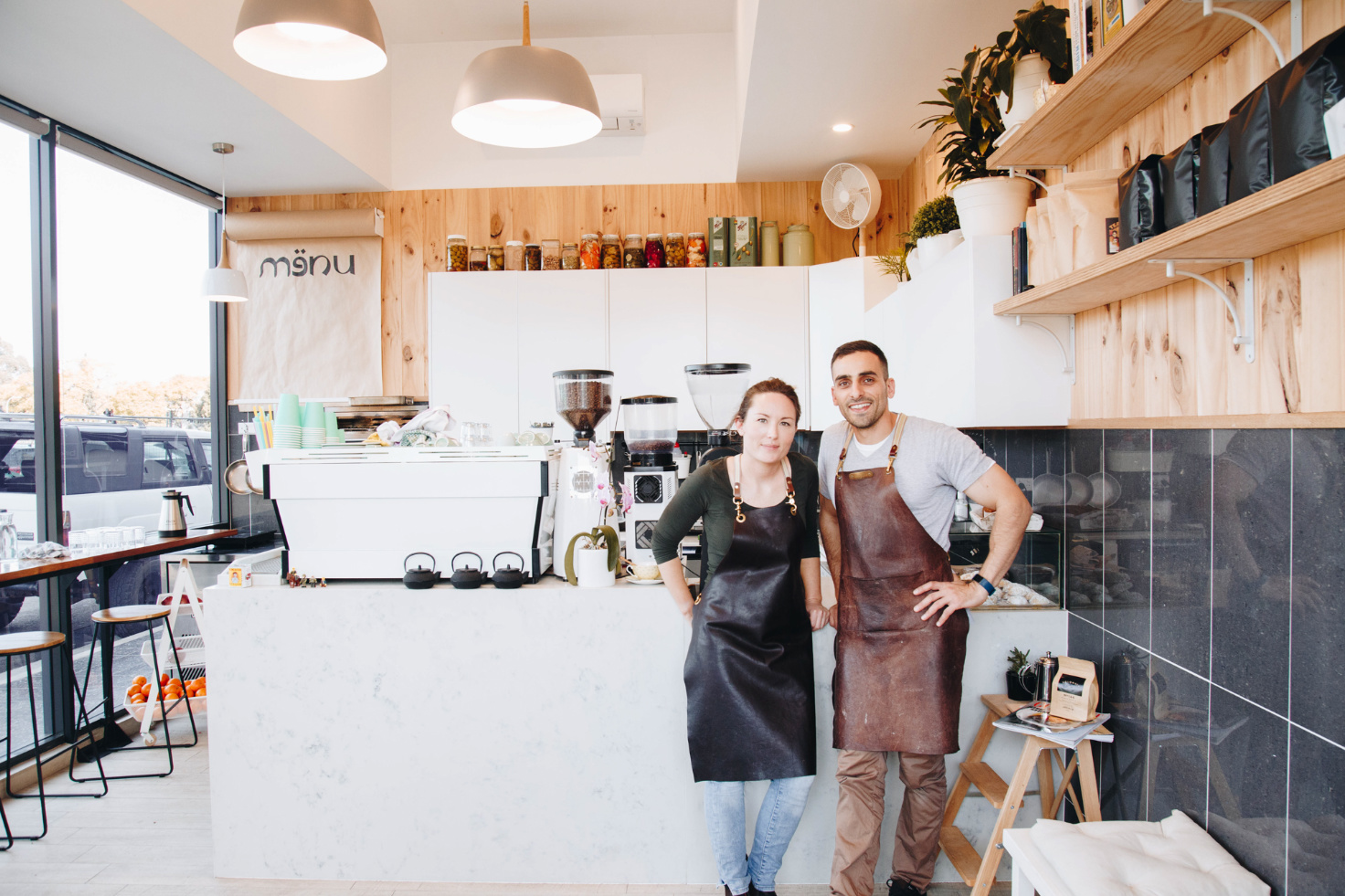 Hidden Gems: Meraki Merchants
Need your coff fix in a hurry? Looking for a twist to your average café style affair that's not too far out of the way? Step into the Eastern Mediterranean world of Meraki Merchants, a short walk from Parra station on George St that boasts a clean, modern interior featuring indoor plants and a nice outdoor seating space. It's great on a sunny day like the one we had!
With a flexible menu boasting delicious Turkish/Moroccan inspired eats and treats – the menu provides heaps of variety, for those willing to forego the traditional Aussie café set up and try something new. Who knows, you might like it (you will!).
THE PLOT HQ squad assembled and sussed out Meraki Merchants recently, here are our thoughts:
Bevvy menu offers a few distinct options – your standard teas and coffees with some slight variations including batch brew, YEW! Standout here was the delectable Chilled Rosey Milo topped with a scoop of naughty vanilla ice cream. Have you ever seen a bloody milo look this pretty?!
That moment when your meals come out and you're instantly satisfied :O
Pictured: (Top left) (Bottom left) Budha Bowl w/ side of avocado, (Middle) Jaffles, (Top right) Slow Cooked Beef Cheek, (Bottom right) Cauliflower Salad
The vegetarian Budha Bowl includes all the healthy goodness of brown quinoa rice, poached egg, haloumi, dukkah and tahini dressing. It's a big bowl of energy and will absolutely cure your hunger!
The Jaffles feature sujuk, two cheeses (Danish fetta x cheddar) and homemade capsicum relish on the side. It tastes like an exotic breakfast pizza! Combine in your mind two old school canteen faves – the beloved pizza rounder and the classic toasted cheese sandwich. Amazing.
The slow cooked Beef Cheek is a melt-in-your-mouth delight! Portion size is generous and infuses pomegranate salad with a flavoursome Mediterranean punch. If you're into meat, this dish steals the show AND has loads of hummus to dive into on the side!
The creamy Cauliflower Salad with sujuk was light but amazeballs. It packs so much crunchy taste and we're dying to get more of that goodness in our lives on a permanent basis!
Meraki means to put your soul or passion into whatever you do – Owner Toufick Chami does just this, putting his own style into everything from décor to the carefully curated and reasonably priced ($15-20) menu that has a home cooked feel to it! It's a labour of love and his mum even home bakes the dessert treats!
Meraki Merchants provides a good mix of cultural balance within a typical café setting. It has a lovely atmosphere both inside and out. For those looking to spice up their next lunch/brunch session – Meraki Merchants is a well-deserved winner!